According to the Personal Data Protection Law in Taiwan, all information provided for shopping on Angsway Maternity and Nursing are confidential. All the customer supports at Angsway Maternity and Nursing have no access to make any change on any registered member data. If you have any concern, do not hesitate to contact us at 
angsway2017@gmail.com
We use your information in different ways. The tables below set this out in detail, showing what we do, and why we do it.
Your info won't hang around. If we don't need it, we'll delete it. If you don't wish to keep your account/personal information with us, do not hesitate to contact us. We'll delete it right away.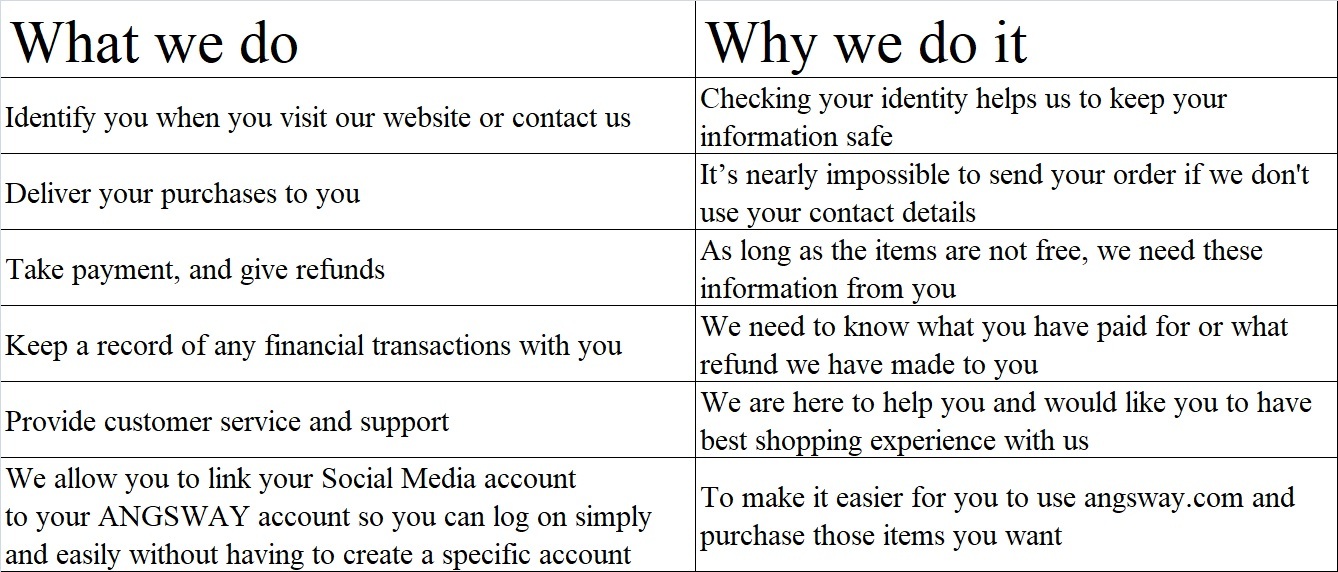 Angsway will never ask for your bank account and/or credit card information through phone calls, Facebook message, LINE message or customer service e-mail. If you receive any phone calls, pretending to be a customer service from Angsway or a bank teller, asking for any of your bank account and/ or credit card information, please be alerted and hang up the phone call immediately. Please contact Angsway's customer service to confirm the information. You can also contact the local Anti-Fraud and Scam Government Office or by dialing 165 if you are in Taiwan.